Fitness is one of the pillars of my life. I enjoy it immensely; talking about it, planning it, eating for it (keto success update coming next post – I feel good!), teaching it, reading about it, and doing it. It's definitely one of the things I'll take into retirement and will devote significant portions of each day towards.
Sometimes I come home from the gym and tell Rachel I saw Moses. Seeing Moses is a phrase I use when my workout was really good; when everything just works and I'm firing on all cylinders. On particularly (really) good days, I tell Rachel I saw Moses and the Seven Elders, which means (of course) that my workout was over-the-top; I'll probably be parking in the handicap spot the next day (or two).
This morning, I saw Moses, all the Elders (there seems to be more than seven now), and some other bearded guy (Abe?) All were raucous with applause and angelic singing. Oxygen deprivation you say? Music too loud you ask? 3rd Martini (gin, of course) last night perhaps? Nay, major nay. Rather, the workout was so amazing that it loosed me from earthly chains and transported me into spiritual realms.
No, seriously. In lay terms: I got there. Uh-huh. So good was the workout, in fact, that I came home and immediately needed canned clams and cottage cheese (email me for the recipe) to fill the carnivorous void (are clams meat?)
For a few months now, I've been Slamming Balls (?) Hm.
I mean, I've been Ball Slamming (longer Hmmm).
(Gets a running start)
For a few months now, I've been incorporating the aggression, speed, power, agility, and strength of using Slam Balls.
Slam Balls pretty much live by their name: weighted rubber balls (varying weights) about the size of basketballs, that are filled with sand, and are intended to be thrown (as hard as possible (!)) against walls – commercial concrete and brick, not house walls (learned that the hard way or floors. They can also be thrown in the air – not straight overhead (learned that hard way), or lifted and moved around the body for resistance moves. Slam balls don't bounce and they don't roll.
Think splat, thud; really heavy splat thud.
Think: pick up and slam, as hard as you can, as many times as you can, as fast as you can, before your heart explodes.
See?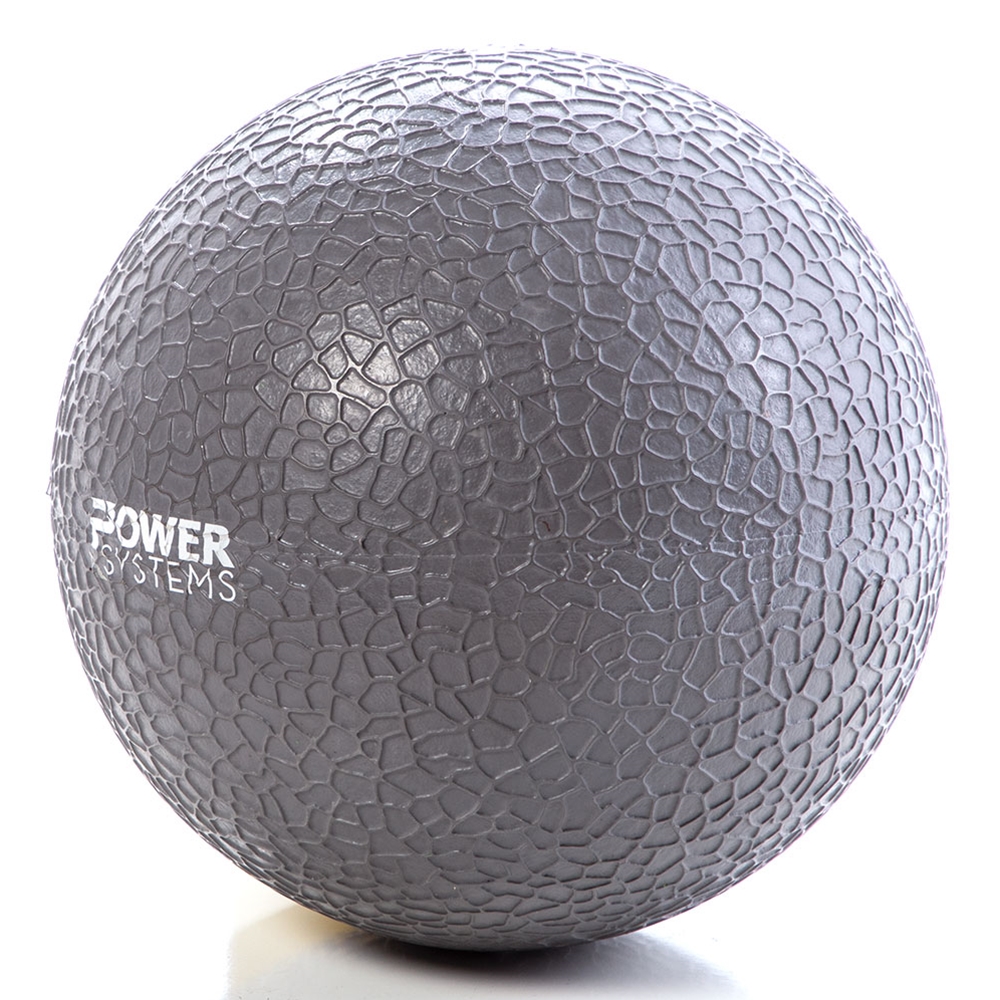 I started using Slam Balls at the local Idaho Fitness Center (love these little well-equipped, clean, inexpensive gyms) as a warm-up exercise. The balls there were 15 lbs and 20 lbs, and the more I played with them (the gym has cinder block walls that read "throw balls here" – Ok!), the more I liked the variety they brought to my typically static and form-conscious weight routine. I began to create various movements with the Slam Balls and found myself spending my gym time split between using the Balls and using weights. Plus, with my music blasting in my earbuds, it became sort of noisy-heavy-agressive-dancing-moshpit-slamballing.
I find as I'm maturing (read: becoming vintage and classic), I'm learning that I get bored easily with certain locked-in, by-the-rules (I hate rules) approaches to fitness (used to drive my son insane when we trained together). I've become more eclectic about fitness (ok – I've become more eclectic about alot of things). I almost always make it up as I go.
Sidebar: this type of what my mom used to call "energy," is what got me into trouble as a kid (heyyy, I know what we could do….) Now, as a Middle Aged "Classic," this energy is helping me create new and fun things – like Slam Balling.
After I had used the 15 and 20 lb slam balls at the gym for a few weeks, I was hooked and found myself wanting to go and just, well, Slam Balls. So deep was my new love for slam balls, that I knew I had to have my very own. I ordered a 30 lb Slam Ball. And loved it. I loved it so much in fact that I ordered a 50 lb slam ball.
Sidebar #2: It's fun getting something in the mail that's small, round, and weighs 50 lbs. I told the UPS guy I had built a cannon and needed a cannonball to test it (he scribbled a quick note at that point and nodded silently). The tape-covered shipping box had ceased being a box by all box standards and had become a wholly useless and dilapidated cardboard sheathing. I dropped it in the elevator and felt it bounce (the elevator, not the ball).
Here's where I share with you that my fitness has become a new thing. The mix of slamming balls, added to weights and cardio, is just downright adventurous. Slamming balls leaves me breathless. Honestly, at first I thought the 50 lb ball was a bad idea (just getting it into the gym is comical). Because of it's small size and shape, it seems really heavy. And it's a mistake to start with that one (especially 1 week before my 59th birthday).
But I'm up to 7 slams (with the 50 lb) now before I am out of oxygen (or my lungs partially collapse – hard to really tell); my new goal is ten. I make a lot of noise and Oh.Em.Gee., the all-at-once-overall shoulders-legs-back-arms-lungs workout leaves me wondering how much the fine would actually be for parking in the nearest handicap spot (plus, who's not up for the fun of coming home after a great workout and making endless jokes about slamming balls?) I mean, winner all around.
Additionally, we Middle Age men seldom get the opportunity anymore to use everything we have; to really go all-out; the explosion of speed, aggression, strength, power, and the sheer violence of throwing something so hard as to try to destroy it, repeatedly, until you just can't anymore, reaches somewhere into the ancient animal of the soul.
Pure, unbridled, physical power.
It's little wonder Moses and the Elders cheer and sing.
It's yet another one of the things in life I never thought I'd find myself doing. I love that about life; being able to do things I just never thought I'd get to do. It creates optimism, hope, expectancy, and a feeling of accomplishment. Plus, it's kind of fun when young bucks give me that Dude – what's with the William Wallace? look.
Sidebar #3: Rachel just ordered her own 10 lb slam ball (I think she's jealous of my spiritual audience and the access to never-ending joke material).
I thought it might be fun to develop a couples' Ball Slamming (leave it alone) workout. This one could be more of a she-throws-hers-and-he-fetches-it-back (clearly a potential precursor for all sorts of other fun things).
Just the dialog alone could get the neighbors peeking over the fence.
Let your couple's imagination run wild.
I have.